It's always a fantastic feeling to be recognized for the work that you do. When we submitted one of our favorite interactive modules to be considered for the 18th Annual Communicator Award, we knew it was good, we just weren't sure if our peers would agree. To know that the module is clearly pegged as an award-winning interactive tool is extremely rewarding.
"The pool of entries we received for this year's Communicator Awards serves as a true testament to the innovative ideas and capabilities of communications and marketing professionals around the world. Each year our entrants continue to amaze by reinventing the ways we communicate and market in an ever-changing industry" noted Linda Day, executive director of the IAVA.  She added, "On behalf of the entire Academy, we congratulate this year's Communicator Award Entrants and Winners for their passion and dedication.  We are humbled to be given the opportunity to recognize such amazing work."
The winning module was developed as an educational tool for the US Army Corps of Engineers, Charleston District's Regulatory Program.
Click here to see the module in-action.
While our entire team worked on delivering this project, we want to give a special shout out to the following integral people:
Graphics and Illustrations: Josh Smith and Adriana Mazariegos
Interactive Developer: Richard Komatz
Owners: Jose & Maria Elena Luya
Created for the US Army Corps of Engineers
USACE Contributors: Brice McCoy, Tracy Dotolo, Laura Boos, and Allison Monroe
For more information about the Communicator Awards, please visit www.communicatorawards.com.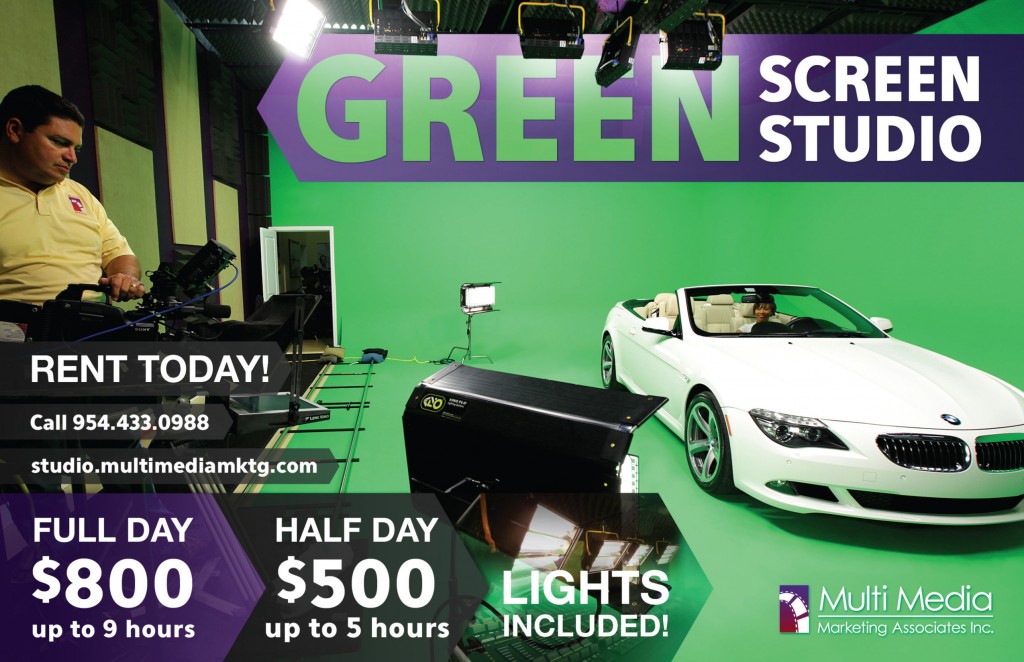 Clients are taking advantage of our new full-day and half-day rental rates. The 1,200 sq. ft. seamless cyc wall in our Green Screen Studio is a great space to create commercials, training videos, and music videos. The bay door into the Green Screen Studio provides easy entry access for cars, bikes, and boats. It is also the perfect virtual studio space to hold castings, photo shoots, and more.
Behind the Scenes VIDEO: http://youtu.be/FGUaLmzVa9w
The Green Screen Studio rental packages also include use of our private conference room, kitchen and bathroom, convenient parking and excellent customer service.
For more information, call (954) 433-0988 or visit the website.