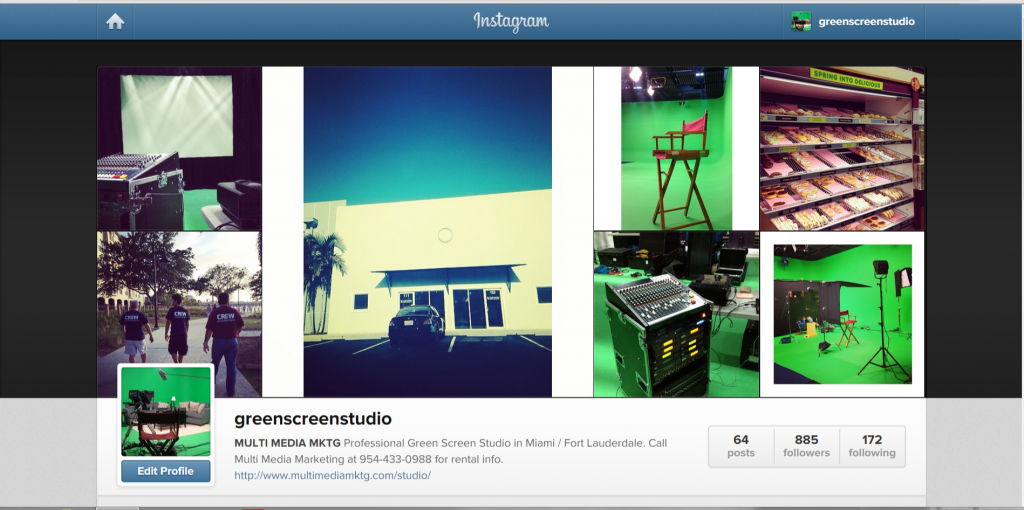 Somewhere in between work and life...we forgot to mention we're on Instagram! Who isn't?! Follow us at @greenscreenstudio for behind-the-scenes photos. You'll see why our clients use our studio space for their projects, fun travel photos from on-location productions, and other fun pics of the team doing what we do best – work hard!
Multi Media is going green...green screen that is!  We proudly and enthusiastically introduce our 1,200 square-ft full production studio equipped with:
14' high x 31' x 23' cyc wall
Remote control light grid system with Desisty fluorescents & incandescent Tungsten lights
Vehicle entry bay door
Acoustically treated studio
Conference room
Make-up area
Convenient parking
Kitchen and bathroom
Client viewing lounge with editing capabilities
We are so excited about the ventures our new studio will take us on and are eager to share them with our clients. The new Multi Media studio is the perfect space to produce:
Commercials
Webcasts
Training Videos
Corporate Videos
Podcasts
Casting & Auditions
Music Videos
Production & Sales Demonstration
If you would like any further information or have absolutely any questions please contact us at 954-433-0988.