Multi Media had a field-day designing a new logo for The Rays, Sunshine State Baseball Academy's 16U Travel Baseball Team.  To create the logo type and symbol, our design team created multiple baseball-themed logos, symbols, and custom illustrations for the team to review that reflected the sun rays Florida is famous for.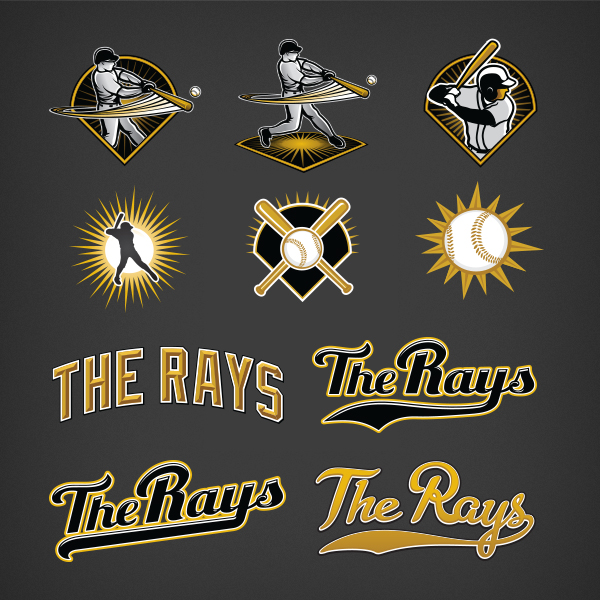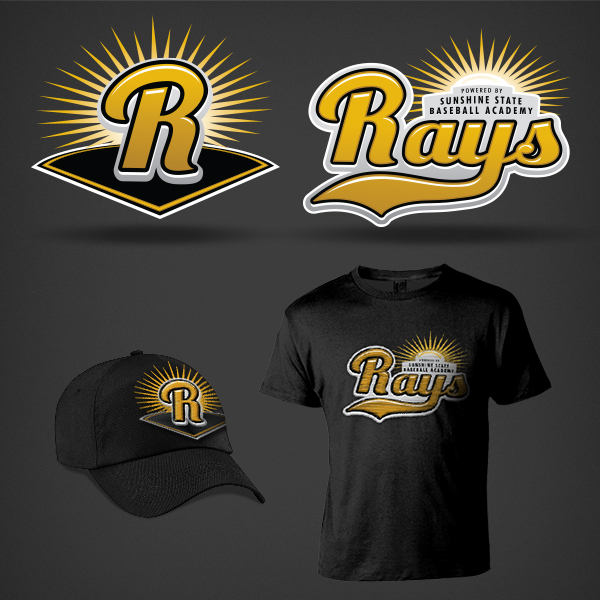 Multi Media Marketing Associates, Inc. was selected by the U.S. Environmental Protection Agency (EPA), Region 2 to design mountable environmental graphics for their new office space in Guaynabo, Puerto Rico.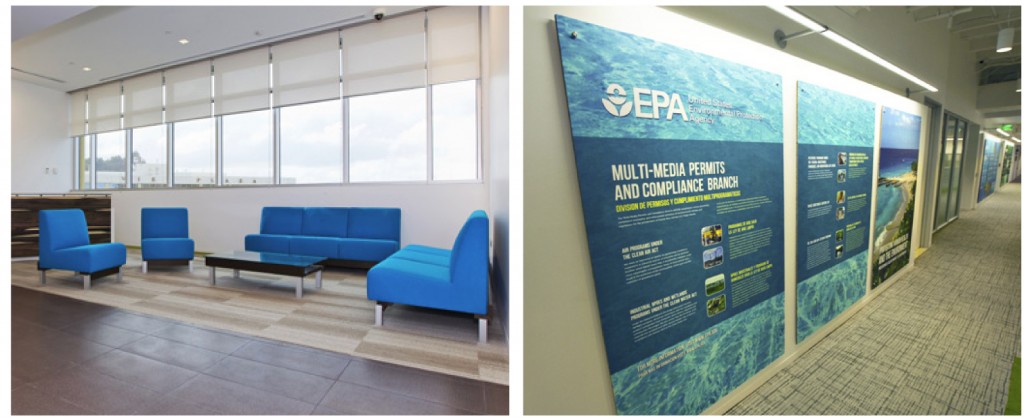 To develop the creative direction of the environmental graphics, our creative team did conceptual research and layout which resulted in us proposing to design the artwork for the eight (8) walls into twenty-eight (28), 6'2" x 4', graphic panels that could be easily removed.  We selected a bold color palette and modern aesthetic for the eight "murals" that enhanced the interior décor of the new "green" space.
As tasked, Multi Media delivered the initial conceptual design for all twenty-eight graphic panels within 28-days and continued to make a series of revisions until receiving final approval. To create the final designs, our creative team developed custom icons, illustrations, and a stunning color-coded 3D floor plan of the new office space. Multi Media collaborated with EPA team members to finalize the English and Spanish content on the panels.
We chose to print the graphics on Bioboard, a 100% recyclable printing substrate, to adhere to the requirements of being environmentally friendly to the maximum extent possible. The graphics were packaged, crated, and shipped directly to the EPA office in Guaynabo.  Our staff was onsite in Puerto Rico to receive the crate on the anticipated date of delivery and was able to complete installation by close of business that day. Aluminum standoffs were used to mount the graphic panels.

The murals truly complement the aesthetic of the new space, in addition to communicating important information about the ways in which the EPA enrich the Caribbean.
Play the video to see behind the scenes footage of the project process. To learn more, visit our website and download the case study here.
A few weeks ago, we promised to reveal the corporate identity for "Our Girls", an outreach program for young women that offers makeup workshops.  Adriana Mazariegos, a graphic artist at Multi Media, developed the concept and custom artwork for the identity.  The images below are a sneak peak into the process she used to develop the "Our Girls" identity.