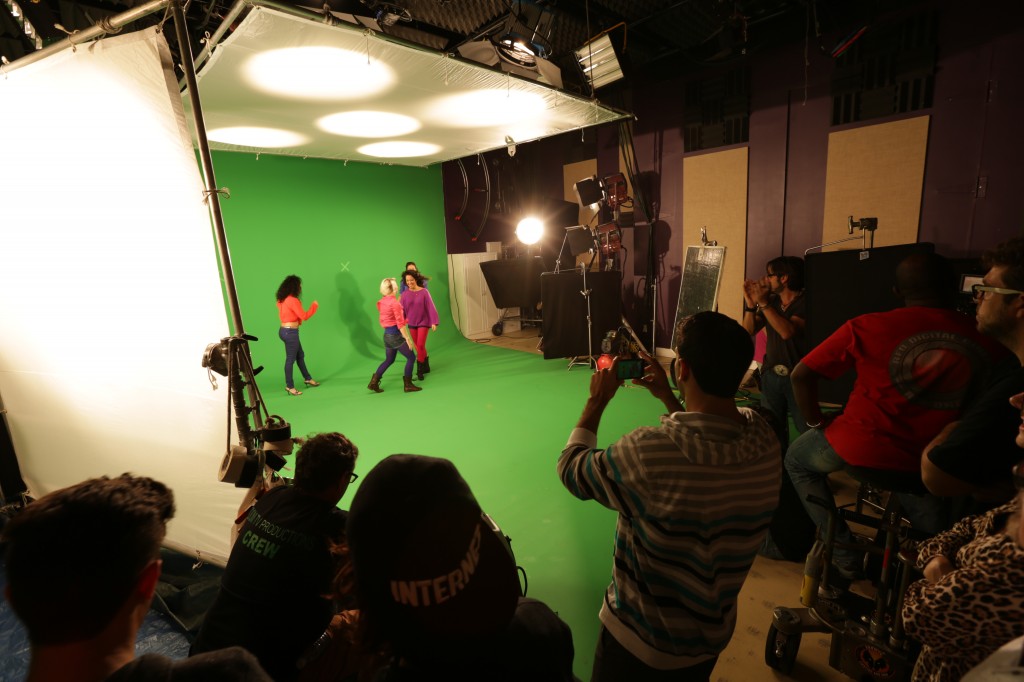 In the past year, our Green Screen Studio has been rented more and more by out-of-state video/film professionals. When looking through our bookings, we were surprised to realize that the bulk of our customers were coming from California, New York, and Colorado. We even had customers from Europe and South America. While we're thrilled with our clientele, we have to ask ourselves – where is the love South Florida? It's not been as easy as we thought to spread the word in our own backyard. Our efforts to market through more traditional mediums (direct mail, open houses, social media, cold calls, etc.) were disappointing. But we're not giving up! We are still on the lookout to assist producers and directors in Miami, Fort Lauderdale, West Palm Beach and the Florida Keys who need a superb green screen studio.
Our 1,200 sq. ft. Green Screen Studio is a great space to create commercials, training videos, music videos and more! It features a 14' cyc wall, make-up station, dressing room, lounge, kitchen, large conference room, WiFi access, and most importantly…ample parking. The bay door into the Green Screen Studio provides easy entry access for cars, boats and large props. It's also the perfect virtual studio space to hold castings, film TV pilots, capture corporate podcasts and more. Explore the studio with behind the scenes footage, or give us a call at (954) 433-0988 to set-up your own private tour.
Visit the studio website for more information on studio rates, gear and equipment rental.
Don't forget to follow the Studio on Instagram!
Our production team just wrapped a two-day shoot, with five actors, for an outreach video that depicts the permitting process, told from the perspective of four permittees and one host.  The fictional permittees featured in the video ranged from a banker to an architect to a home owner.  The vision is to depict these characters in their own respective environments (i.e. office, home, etc.).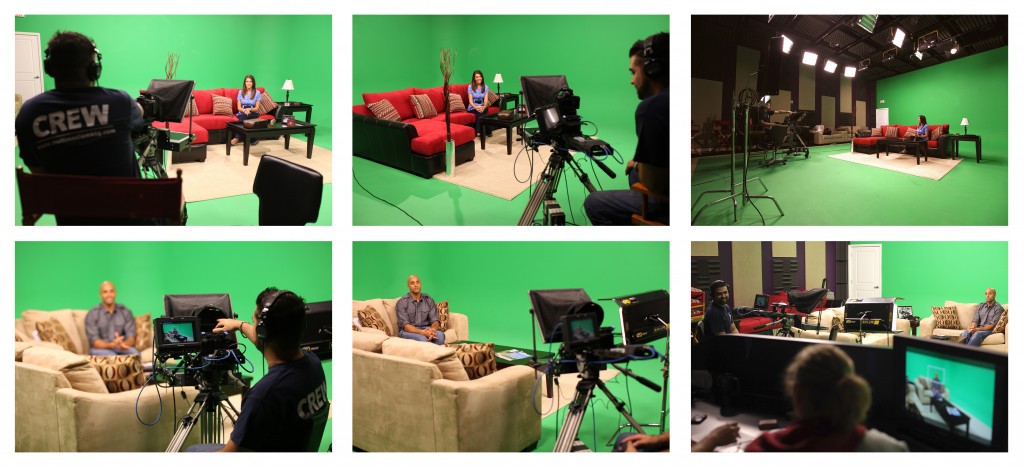 To achieve this, the actors were shot in both our production offices and in our 1,200 square foot green-screen production studio.   The office scenes were shot in our staff offices; while the living room scenes, with real furniture and props, was set-up on our green screen.   By shooting in this manner, it allowed us complete control of the lighting, sound and ultimately the environment.
Specifically with the green screen set-up, the final footage of the living room will be composited into an actual designed room, created in our 3D software by our designer, which will allow us to change the depth, the color, and the layout of the room, as we desire.
It's really nice to have the creative freedom associated with an in-house production studio.
In search of aquatic invasive species b-roll, our crew headed to Palatka and Walaka, Florida!    It was truly an insightful adventure.  It turns out that invasive aquatic plants, like water hyacinths, can get out of control and grow to a point where they block navigation and threaten the balance that native plants and animals need to thrive.  To see it in person was really incredible.  To capture it all in HD using the a Canon Mark II 5D camera...priceless!
Check out Alien Invaders video!
Capturing this footage allowed us to provide biologists with some really cool educational tools for school-age children and young adults that would educate them on the importance of aquatic plant control in Florida.  We produced two videos, a story book/flip book, table top display, and retractable display to help achieve their outreach goals. The two videos were featured online and targeted different audiences.  The "Alien Invaders" video included illustrations and animations to engage students K- 8th grade.  The second "Invasive Species" video was a educational documentary style produced for an adult audience.
In this episode, the Multi Media crew set out with two goals: to launch the nationwide e-learning Avatar, and to film some of the historic and beautiful sites of the South!
Multi Media completed the e-learning Avatar module to assist the national public in applying for and receiving permits for building or developing in, on, or over wetlands in the U.S. and the Antilles, and traveled to Vicksburg Mississippi for the final "go-live" launch.  The module offered in both English and in Spanish, was successfully launched.  A special thanks to A.J., the gifted and talented web programmer who was in attendance to assist the upload and troubleshoot if needed.
Jose Luya and Adam Saunders were also able to capture a great deal of wetland footage in the area, using a Canon Mark II 5D camera, going beside (and into!) streams, lakes, and rivers capturing some incredible footage.  As the world moves into the High Definition era, Multi Media is right there leading the charge doing all projects in HD, while still being able to deliver in any format needed, giving each client the highest possible quality project, in footage and production alike.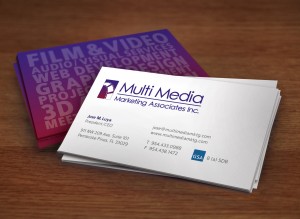 We're re-branding Multi Media Marketing Associates, Inc. Woohoo!
From stationary to a new website, Multi Media is stepping out with a brand new look! An experienced multimedia firm in South Florida, we have helped our clients with branding, web design, interactive development, HD video production and other services that have helped them stand out!
Now it's our turn and we can't wait to blast off!