Multi Media was tasked by the City of Miramar Fire Rescue to recreate their logo. The Fire Department seemed passionate about what the traditional crest stood for and didn't' want us to steer too far away from its original concept. Our designers reviewed the elements in the existing Fire Rescue logo and worked on a vision for developing a more modern crest to represent Miramar's Fire Rescue team. Below are images of the Fire Department's old logo and of course final images of the new custom logo developed.
OLD LOGO

 
NEW LOGO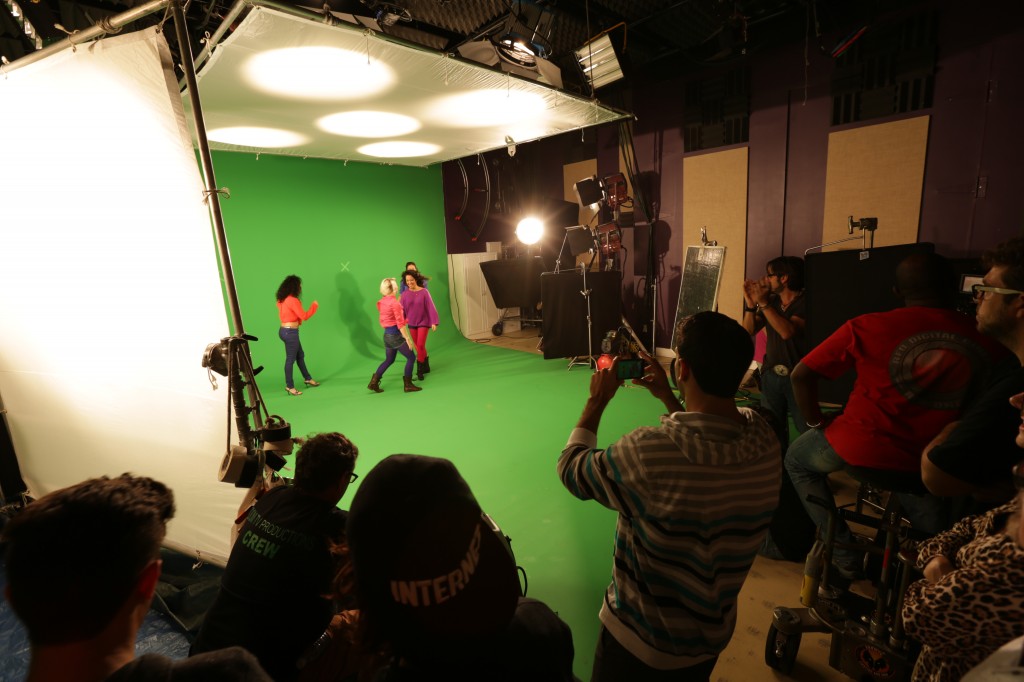 In the past year, our Green Screen Studio has been rented more and more by out-of-state video/film professionals. When looking through our bookings, we were surprised to realize that the bulk of our customers were coming from California, New York, and Colorado. We even had customers from Europe and South America. While we're thrilled with our clientele, we have to ask ourselves – where is the love South Florida? It's not been as easy as we thought to spread the word in our own backyard. Our efforts to market through more traditional mediums (direct mail, open houses, social media, cold calls, etc.) were disappointing. But we're not giving up! We are still on the lookout to assist producers and directors in Miami, Fort Lauderdale, West Palm Beach and the Florida Keys who need a superb green screen studio.
Our 1,200 sq. ft. Green Screen Studio is a great space to create commercials, training videos, music videos and more! It features a 14' cyc wall, make-up station, dressing room, lounge, kitchen, large conference room, WiFi access, and most importantly…ample parking. The bay door into the Green Screen Studio provides easy entry access for cars, boats and large props. It's also the perfect virtual studio space to hold castings, film TV pilots, capture corporate podcasts and more. Explore the studio with behind the scenes footage, or give us a call at (954) 433-0988 to set-up your own private tour.
Visit the studio website for more information on studio rates, gear and equipment rental.
Don't forget to follow the Studio on Instagram!
Our production team just wrapped a two-day shoot, with five actors, for an outreach video that depicts the permitting process, told from the perspective of four permittees and one host.  The fictional permittees featured in the video ranged from a banker to an architect to a home owner.  The vision is to depict these characters in their own respective environments (i.e. office, home, etc.).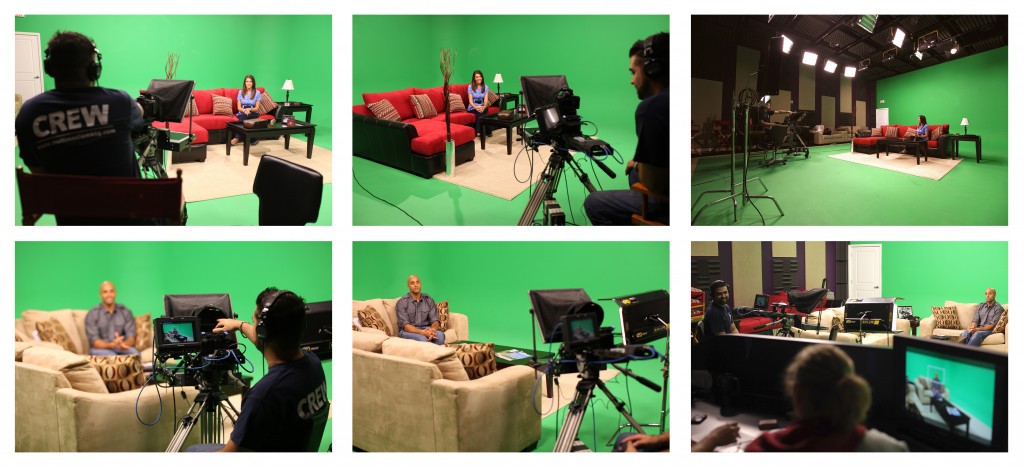 To achieve this, the actors were shot in both our production offices and in our 1,200 square foot green-screen production studio.   The office scenes were shot in our staff offices; while the living room scenes, with real furniture and props, was set-up on our green screen.   By shooting in this manner, it allowed us complete control of the lighting, sound and ultimately the environment.
Specifically with the green screen set-up, the final footage of the living room will be composited into an actual designed room, created in our 3D software by our designer, which will allow us to change the depth, the color, and the layout of the room, as we desire.
It's really nice to have the creative freedom associated with an in-house production studio.