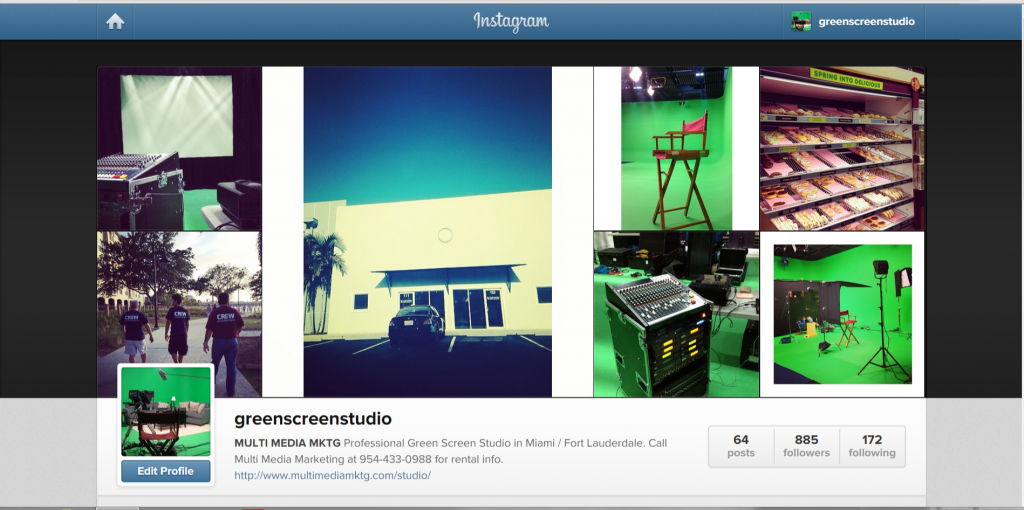 Somewhere in between work and life...we forgot to mention we're on Instagram! Who isn't?! Follow us at @greenscreenstudio for behind-the-scenes photos. You'll see why our clients use our studio space for their projects, fun travel photos from on-location productions, and other fun pics of the team doing what we do best – work hard!
Our production team just wrapped a two-day shoot, with five actors, for an outreach video that depicts the permitting process, told from the perspective of four permittees and one host.  The fictional permittees featured in the video ranged from a banker to an architect to a home owner.  The vision is to depict these characters in their own respective environments (i.e. office, home, etc.).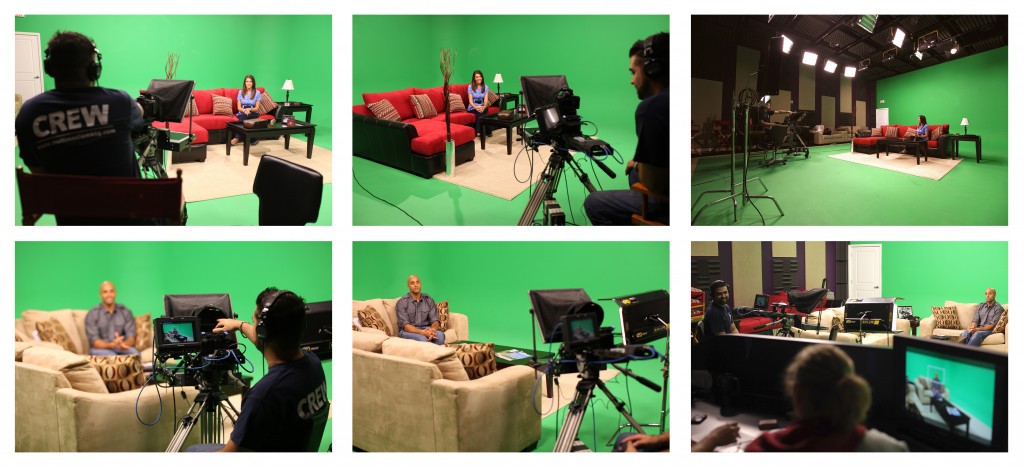 To achieve this, the actors were shot in both our production offices and in our 1,200 square foot green-screen production studio.   The office scenes were shot in our staff offices; while the living room scenes, with real furniture and props, was set-up on our green screen.   By shooting in this manner, it allowed us complete control of the lighting, sound and ultimately the environment.
Specifically with the green screen set-up, the final footage of the living room will be composited into an actual designed room, created in our 3D software by our designer, which will allow us to change the depth, the color, and the layout of the room, as we desire.
It's really nice to have the creative freedom associated with an in-house production studio.
Multi Media is going green...green screen that is!  We proudly and enthusiastically introduce our 1,200 square-ft full production studio equipped with:
14' high x 31' x 23' cyc wall
Remote control light grid system with Desisty fluorescents & incandescent Tungsten lights
Vehicle entry bay door
Acoustically treated studio
Conference room
Make-up area
Convenient parking
Kitchen and bathroom
Client viewing lounge with editing capabilities
We are so excited about the ventures our new studio will take us on and are eager to share them with our clients. The new Multi Media studio is the perfect space to produce:
Commercials
Webcasts
Training Videos
Corporate Videos
Podcasts
Casting & Auditions
Music Videos
Production & Sales Demonstration
If you would like any further information or have absolutely any questions please contact us at 954-433-0988.
We had a blast shooting in Alva!  We spent the entire first day on a pontoon boat getting great footage from along the waterway on the Caloosahatchee River.  The next day we shot from the waterfront campground. Seriously, the Cannon 5D Mark2 is a beast!
The Multi Media production crew hit the road on Thursday, March 4 to Lake Okeechobee Scenic Trail in search of b-roll.  Nature is an unbelievable canvas and there was no shortage of amazing shots.   The Herbert Hoover Dike offers 118 miles of scenic wonders to enjoy while hiking, biking, jogging, etc. and  it was great fun to portray that.