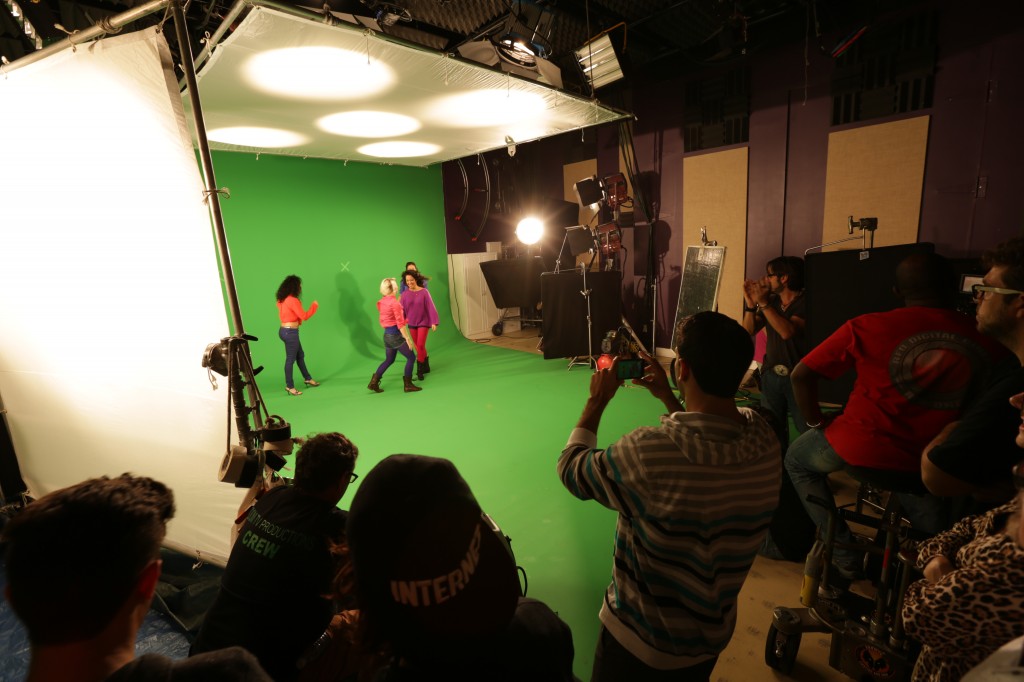 In the past year, our Green Screen Studio has been rented more and more by out-of-state video/film professionals. When looking through our bookings, we were surprised to realize that the bulk of our customers were coming from California, New York, and Colorado. We even had customers from Europe and South America. While we're thrilled with our clientele, we have to ask ourselves – where is the love South Florida? It's not been as easy as we thought to spread the word in our own backyard. Our efforts to market through more traditional mediums (direct mail, open houses, social media, cold calls, etc.) were disappointing. But we're not giving up! We are still on the lookout to assist producers and directors in Miami, Fort Lauderdale, West Palm Beach and the Florida Keys who need a superb green screen studio.
Our 1,200 sq. ft. Green Screen Studio is a great space to create commercials, training videos, music videos and more! It features a 14' cyc wall, make-up station, dressing room, lounge, kitchen, large conference room, WiFi access, and most importantly…ample parking. The bay door into the Green Screen Studio provides easy entry access for cars, boats and large props. It's also the perfect virtual studio space to hold castings, film TV pilots, capture corporate podcasts and more. Explore the studio with behind the scenes footage, or give us a call at (954) 433-0988 to set-up your own private tour.
Visit the studio website for more information on studio rates, gear and equipment rental.
Don't forget to follow the Studio on Instagram!