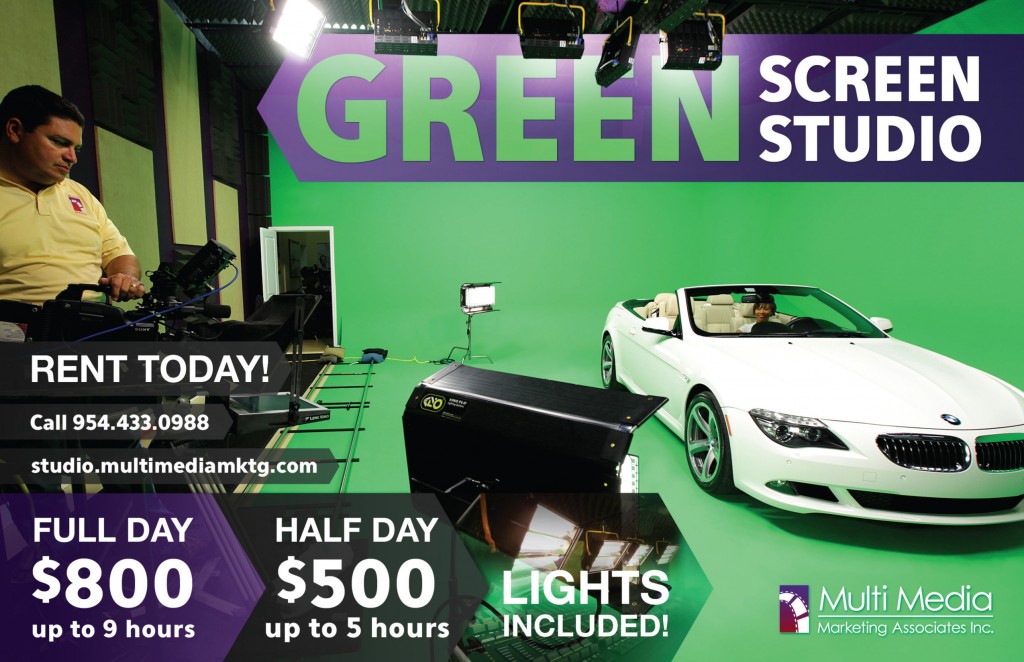 Clients are taking advantage of our new full-day and half-day rental rates. The 1,200 sq. ft. seamless cyc wall in our Green Screen Studio is a great space to create commercials, training videos, and music videos. The bay door into the Green Screen Studio provides easy entry access for cars, bikes, and boats. It is also the perfect virtual studio space to hold castings, photo shoots, and more.
Behind the Scenes VIDEO: http://youtu.be/FGUaLmzVa9w
The Green Screen Studio rental packages also include use of our private conference room, kitchen and bathroom, convenient parking and excellent customer service.
For more information, call (954) 433-0988 or visit the website.